mediaMON - End of Life
We're sorry to say that we have decided to "end of life" mediaMON. It started life as a free product but with a view to add some premium features. Following a review we don't believe we would be able to recoup investment and the support issues combined make it untenable. We apologize. Downloads are no longer available and no further support will be provided. We thank you for your understanding.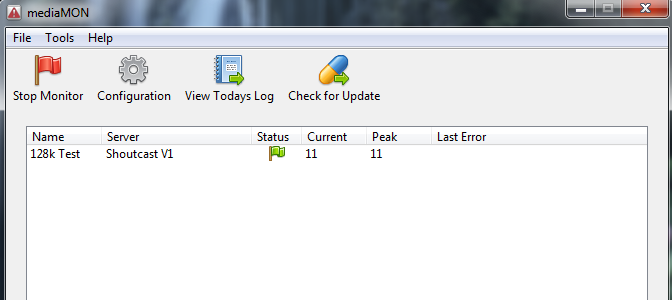 Log Listeners
mediaMON checks your servers every minute logging your listener count
Raises the Alarm
Not only will mediaMON email you when your server goes down, but also checks that the encoder is connected too.
Analyze Trends
Each day is kept as a CSV file for importing into spreadsheets. Help track trends.